February
The Superbowl Party 2022 Date: February 13
Watch the Superbowl - or at least the ads - with us on the big screen! Bring a potluck dish to share. If you're not into football, bring a game to share.
---
March
City's Edge Birthday Party
2022 Info: March 12, 5-8 pm
This year City's Edge turns 25! We're doing Something special for this Silver Anniversary. Stay tuned for details.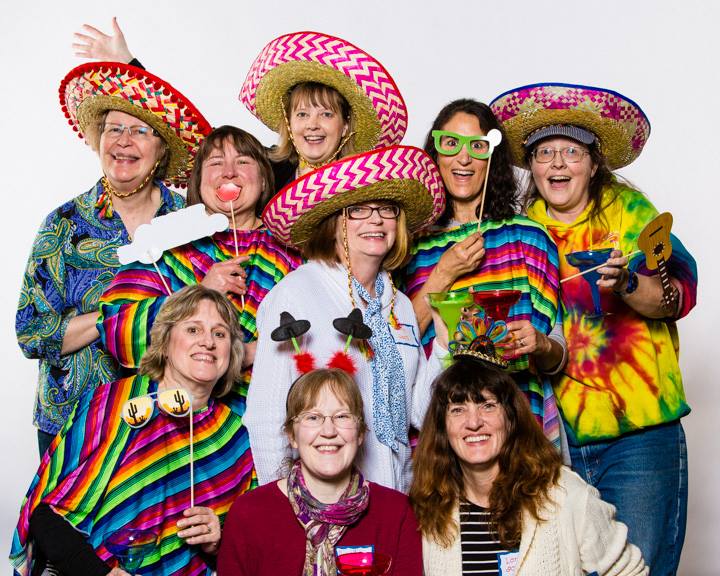 ---
April
Good Friday
2022 Info: April 15
Come observe Good Friday with us with guided meditations and contemplations designed to help us enter in to a fuller understanding of what Christ did for us.
Easter
2022 Info: April 17
Celebrate Christ's resurrection with us! And if that weren't enough, there will be a candy, an egg hunt, and possibly even a very large rabbit.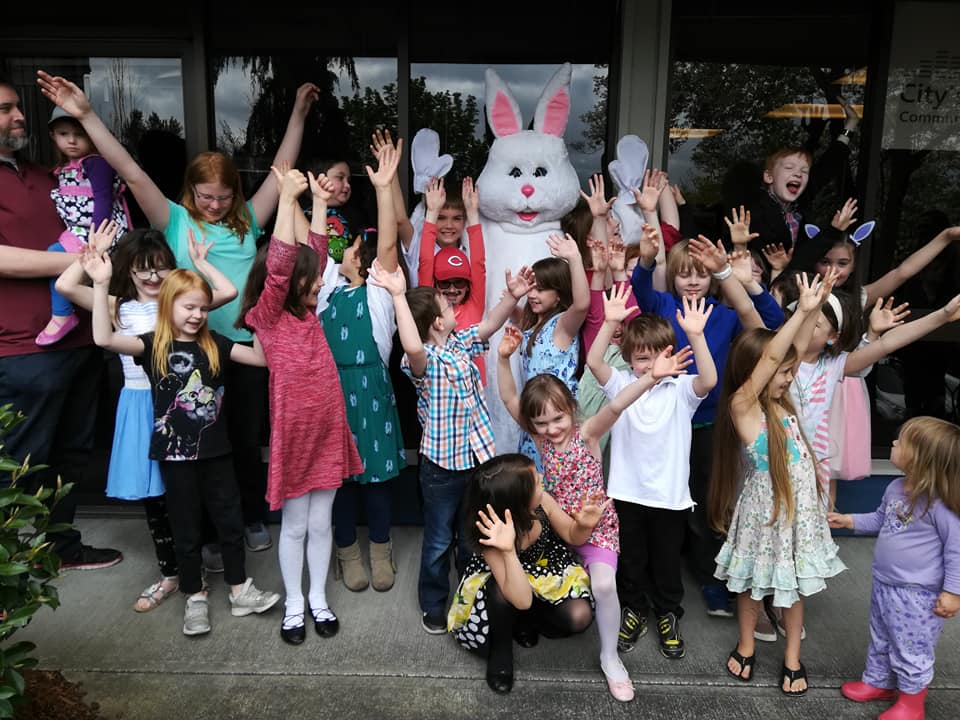 ---
May
Mayhem!
2022 Info: Each Sunday in May
Ever wanted to do something Completely different?
Mayhem is your chance! Every May we shake things up a little (OK, a lot) at City's Edge. Explore your calling by taking on a role or task you've never tried before. Want to sing with the band? Put on a skit? Teach Sunday School? Even Preach? We can make that happen. Or maybe you just want to get your toes wet by serving on a food team, giving the announcements, or inviting someone over to your house that you've wanted to get to know for a while. Small or big, we try to remove barriers to doing new, crazy things in the month of May.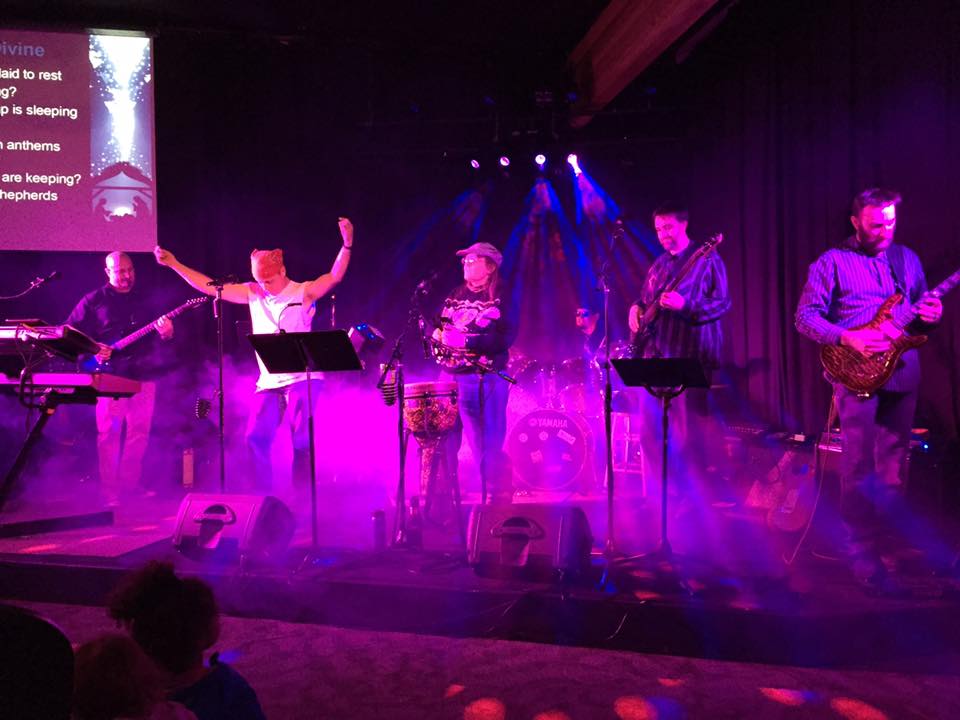 ---
July-September
Youth and Family Camps at Twin Rocks
Contacts: Richard and Kathy Nelson
Twin Rocks Friends Camp on the Oregon Coast hosts a variety of summer camps for kids going into 4th thru 12th grade, as well as a Family Camp over Labor Day Weekend. Many of our older youth have served at Twin Rocks as counselors and staff. Richard and Kathy Nelson are volunteering full time at the camp this year. Some years our band plays at Family Camp.
Put another way, Twin Rocks is a really important place to many of us. We encourage you to check out their website for dates, rates, and details.
---
July
Church Camping Trip
2022 Dates: July 29-31
$15/night/tent
Contacts: Debbie Day and Mel Bean
Camp alongside a beautiful lake in the mountains of Oakridge at Packard Creek Campground. Pit toilets are available and there are faucets near each campsite. Bring your own camping gear for this one.
Not a camper? Stay in town at the
Arbor Inn Motel!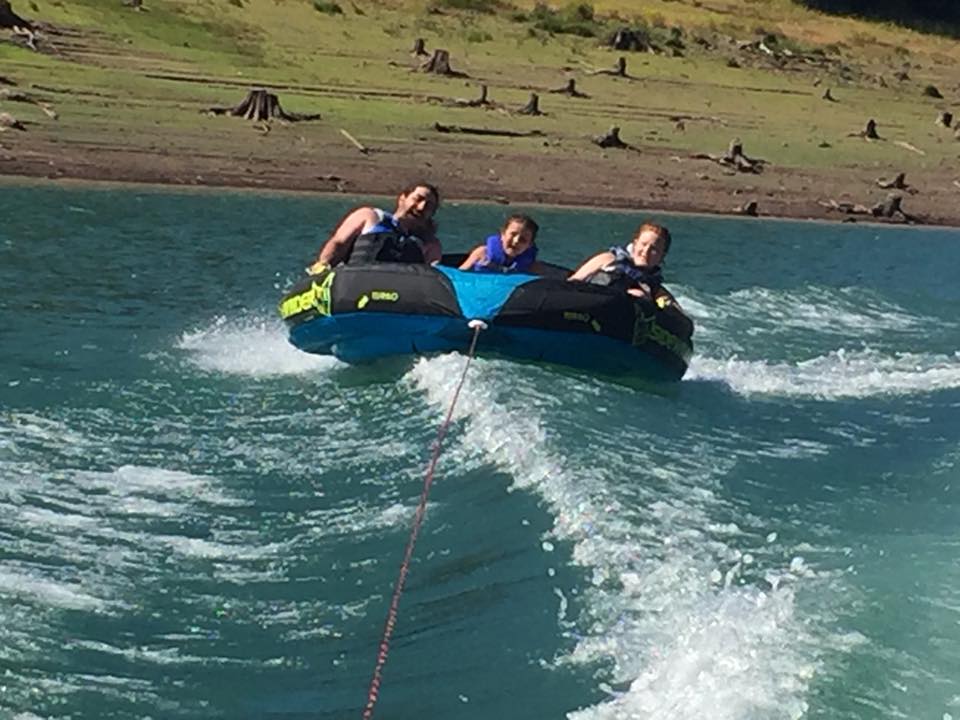 ---
August
Picnic in the Park
2022 Dates: August 14
We will meet at
Pioneer Park
just after church. More info to be shared as the date approaches.
---
September
BBQ and Croquet at Gary and Phyllis's
2022 Info: September 11, 1 pm / after church
Contacts: Gary and Phyllis
Bring a salad or dessert to share!
---
November
City's Edge Retreat
2022 Info: November 4-6
Contacts: Beth Banham
Our church retreat is held at
Twin Rocks Friends Camp
each fall.
Find more information
here
!
---
December
White Elephant Gift Exchange
2022 Info: December 8, 6:30, the Old Spaghetti Factory in Tanasborne.
Contacts: Beth Banham
Jr. High and up.
(Contact Annette or David Collins if you have younger kids. We often do group babysitting.)
Join us for a 30 minute suspension of rules regarding envy and theft as we compete to bring - and bring home - the best White Elephant gifts. Now, with two peacocks!

Christmas Concert
2022 Info: December 18
Contacts: Dan Banham
Do you love Christmas music, but kinda miss all your favorite classic rock hits in the month of December?
This is the show for you, because we do both at the same time!
Bring an appetizer or dessert to share.
Hogmanay
2022 Info: December 31, 8:00 pm at the Nelsons'
Contacts: Richard and Kathy Nelson
Bring food and games to share as we ring out the old and ring in the new!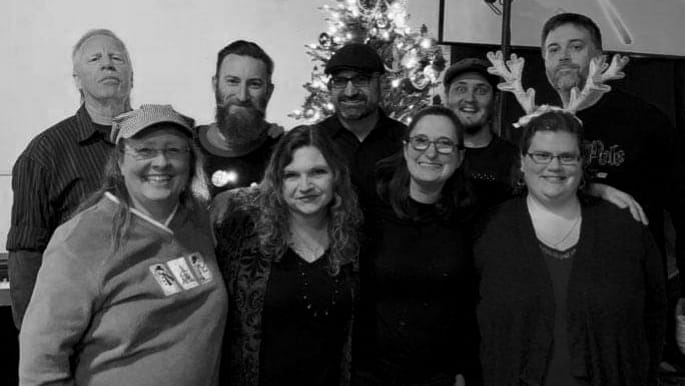 ---